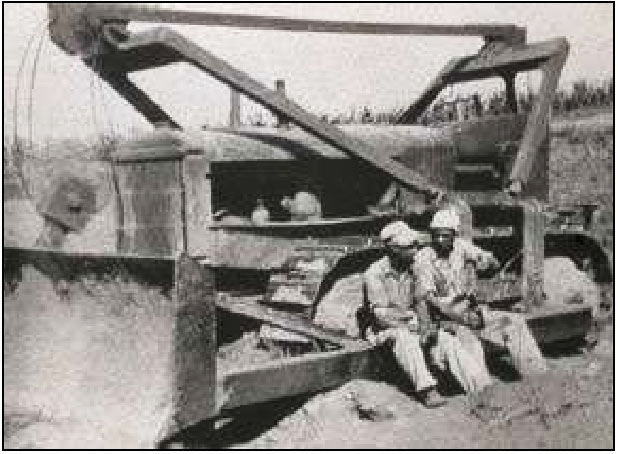 Built on Tradition, CJ Moyna & Sons, LLC. has been changing the landscape of the state of Iowa for three generations.
Father Cecil Moyna and sons John A. Moyna and Jerry Moyna started CJ Moyna & Sons in the 1940's, completing local soil conservation projects with a single Model L Allis-Chalmers dozer.  In the 1960's CJ Moyna & Sons expanded their operations to county grading projects located in NE Iowa.  By the late 1970's, CJ Moyna & Sons began bidding and completing work for the Iowa Department of Transportation.
Today the Tradition continues with current owner John P. Moyna. CJ Moyna & Sons, LLC. continues to complete work across the state of Iowa and upper Midwest with +200 employees as part of the CJ Moyna organization.